Dear Friends:
Thank you for considering an online donation to The Brighter Tomorrow Foundation. Your support will have a direct, positive impact for persons with developmental disabilities, who are our neighbors, our co-workers, our family and our friends. By clicking on the link below, you will be directed to The Dayton Foundation's online giving webpage. As an advised fund, under The Dayton Foundation, we are able to benefit from resources it already has in place. This helps keeps our overhead costs down and allows the Brighter Tomorrow Foundation to free up more funds to assist individuals with their housing, education and recreational needs.
Important Instructions:
Once you have been directed to The Dayton Foundation's webpage, scroll down the page to the information boxes and begin filling in the required information. In the box marked, "Dayton Foundation Fund Name or Number", please fill in "Brighter Tomorrow Foundation" or "Fund 1351".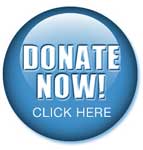 Thanks again for your generosity and support of The Brighter Tomorrow Foundation.